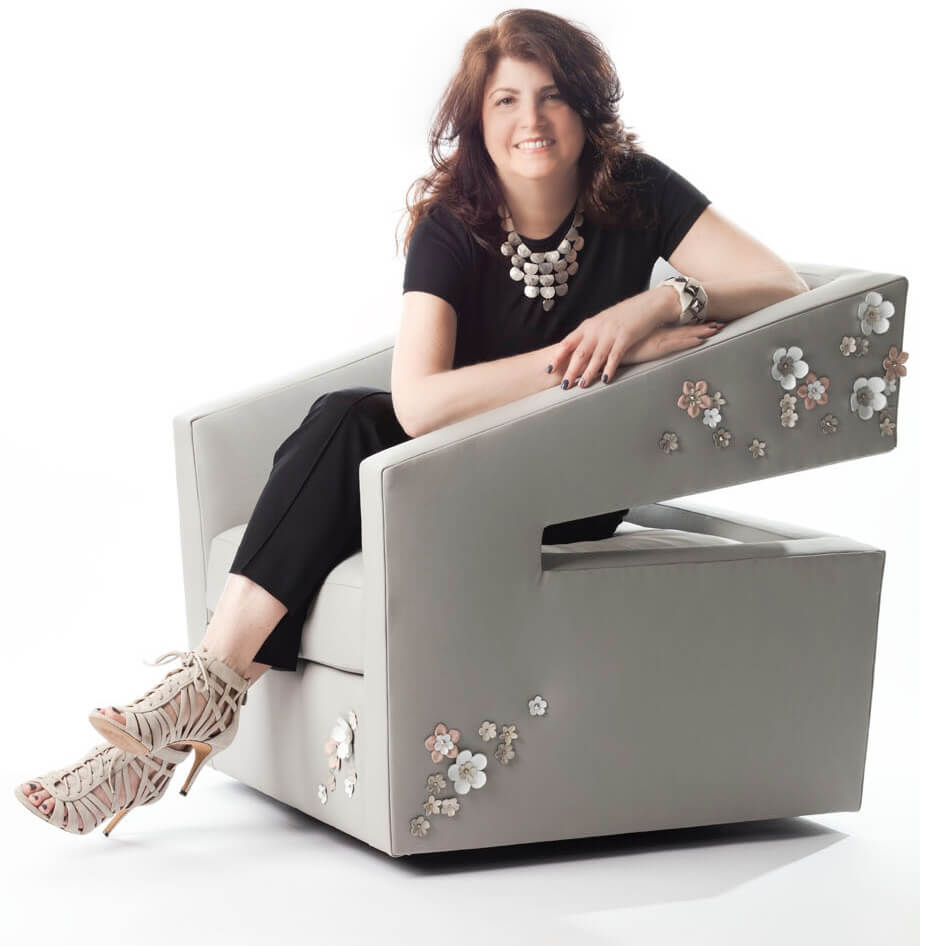 Carol Kurth, FAIA, ASID, is an award-winning architect, designer and Principal of Carol Kurth Architecture + Interiors. Carol's distinguished body of work is notable for its elegant and imaginative integration of site, form, structure, and materials. Through the lens of design, Carol Kurth brings an Architect's eye with a unique and modern viewpoint to the home furnishings industry.
Hallmarks of the Carol Kurth® brand are modern lines with subtle textures, thoughtful finishes and discerning details. The inaugural furniture and hardware collection, Urban Edge, fuses elements of architecture, from bold forms to minimalist lines, drawing inspiration from the urban backdrop of New York City.
Modern silhouettes with graphic lines are instantly recognizable with tactile detailing illustrating that the process of design is as important to the piece as is the usability and functionality. Each piece in the collection is intended to work on its own or layer with other styles to create a modern backdrop for living.
The Squarish Chair | In Bloom is Ms. Kurth's ICFF debut and will be featured at 2019 ICFF Luxe Magazine Artisan Showcase.